Who is Omid Bürgin?

Swiss born Composer, Music Producer and Filmmaker with compositions, productions, and teachings reflecting twelve years of Studio Experience in Los Angeles, two decades in Brazil, where he collaborated with many musicians and researched Brazilian indigenous music, and his recent years in China, participating in many research and film projects.
Omid Bürgin holds a Master of Composition by the University of California, Los Angeles, with a focus in Ethnomusicology and World Music Traditions, where he received many scholarships and awards. This dual interest led to various commissions by the Kronos Quartet to write compositions based on Chinese, Indonesian and Korean repertoire. His compositions have been played in many international concert halls.
Omid has lectured on composition, music production, acoustics, and audio for many world-class schools, such as UCLA Extension, Musician's Institute (MI - Hollywood), Santa Marcelina, University of Sao Paulo (USP) and Minjang University. Author of several acoustic designs for medium and large-sized studios, auditoriums and postproduction studios, Omid has gained solid credibility in the Music and Film Industry in Brazil and China.
In Brazil he received a CNPq Scholarship to record and research indigenous music in the Xingú area, and later received the Brazilian award Recording Engineer of the Year.
In China he wan a full scholarship at the Shanghai University, Film Department in partnership with Vancouver Film School, where he was actively involved in several film productions. He appeared in local newspapers for his interest in Guqin, which later led to a scholarly publication on Chinese Music in Germany.
Omid was awarded many industry awards and commissions along his career, such as Electronic Arts Research Institute (LA), Freunde der Guten Musik (Berlin) and had compositions performed internationally. He has participated in many multimedia and multi-cultural events at the Center of the Performing Arts, Los Angeles, and at the Haus der Kulturen der Welt, Berlin.
Comissions
Kronos Quartet
Freunde der Guten Musik, Berlin
Awards
Electronic Arts Research Institute (EAR)
UCLA Scholarships
UCLA Research Grants
CNPq Brazil Scholarship
Shanghai University Scholarship
Nominations
Henry Mancini Nomination
Elaine Krown Klein Nomination
Guia ProMusic Nomination
Articles on Omid Bürgin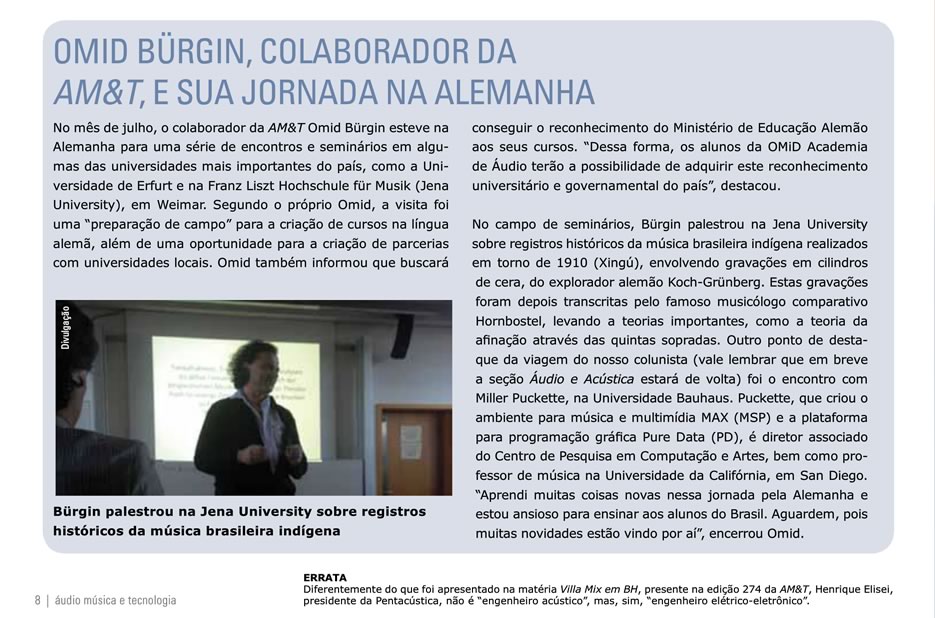 Omid in the Media

Promusic // Trade Magazine
Técnico de Estúdio: Omid Bürgin. Ediçao No. 1, p. 59. 2005. Editora Arroio: Sao Paulo.
"Author of various acoustical projects, such as large and medium scale recording studios, auditoriums and churches, Omid has conquered great credibility in the acoustic sector. Always up-to-date with the latest research and trends in acoustics and design, he incorporates his experience gained through his international work into projects, which he adapts creatively into the Brazilian context."
Teclado e Audio // Trade Magazine
Técnico de Som: Por trás das cortinas. Ediçao No. 69, p.24-29. Julho 2002. Editora HMP: Sao Paulo.
"It is not necessary to know the theoretical part of the music, but it is necessary to feel it, to identify the pecularities of the various styles and to know what it is possible to do within each one of them. - Omid Bürgin, owner of OMiDstudios.
HomeStudio // Trade Magazine
Pensando no Futuro. Os cursos de áudio invadem o Brasil e conquistam cada vez mais, as pessoas interessadas na área. Ediçao No. 6, p.28-32. Editora HMP: Sao Paulo.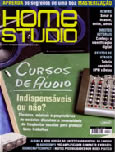 "The courses have the objective to transmit concepts, ideas and useful resources of the recording engineers profession to the student. All courses present a theoretical part, which covers concepts of physics, mathematics and electronics in different ways. Omid's courses emphasize a deeper understanding of acoustics and electronics and the attention to those details differentiate them from the others. "
Musica e Tecnologia // Trade Magazine
Cursos de Acústica e Áudio em São Paulo. Ano XV, Setembro, 2002, No. 132, p.9. Editora Música & Tecnologia: Rio de Janeiro.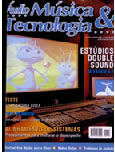 "Acoustic and Audio courses in São Paulo [where] students can opt for practical studio courses, music production courses and supervised internships by Omid Bürgin, musician, producer and designer with more than ten years of experience at leading Los Angeles studios and a master's degree from the University of California (UCLA)."
Folha de Sao Paulo // National Newspaper
Artistas de bastidores. Ediçao Domingo, 7 de Abril, 2002.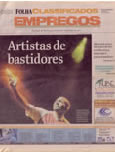 "Audio and Music Production courses prepare recording engineers and music producers on an international level in São Paulo."